Do you need such a milling machine?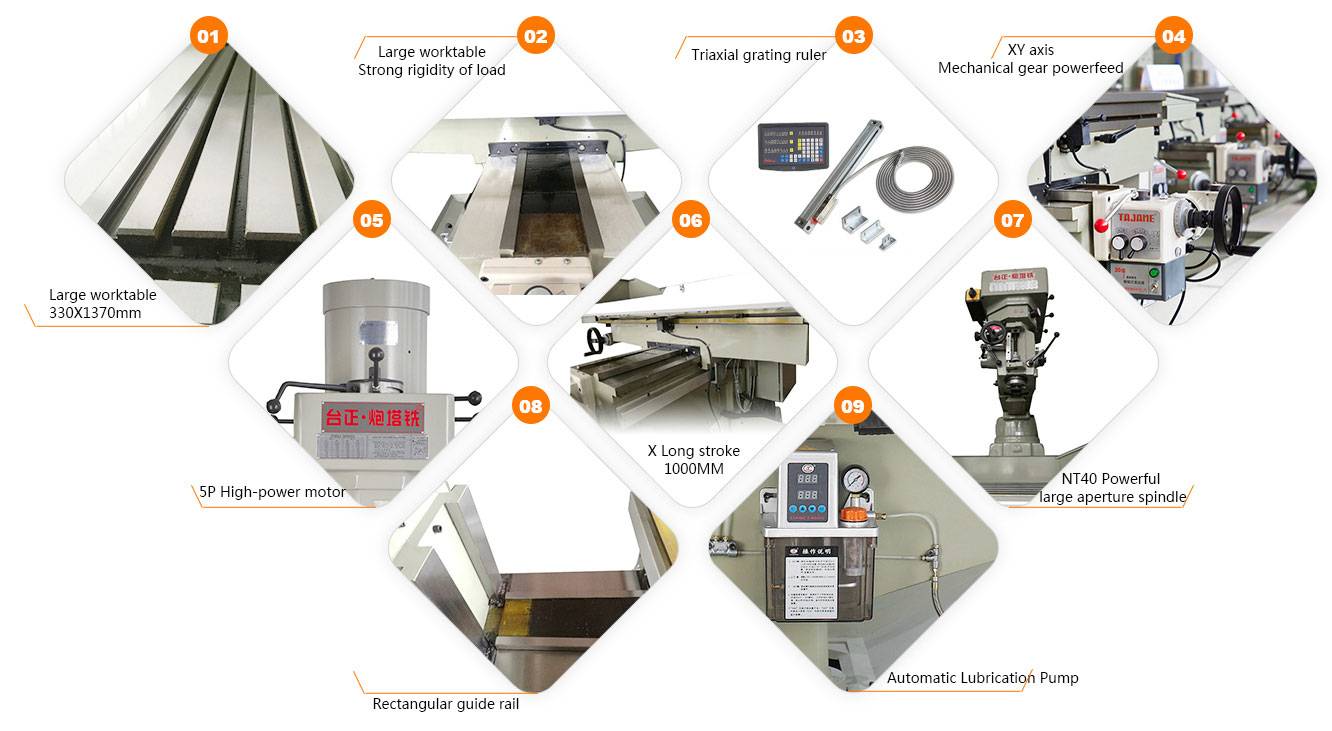 Taiwan's original drawings manufacturing process
Taiwan's original boutique parts,
the only guarantee of the quality of precision
Free nine milling machine accessories
Meet different processing needs
PRESENT NINE CONSUMABLES TO SOLVE YOUR WORRIES
 Save time for you when you need it
We guarantee the safety of electrical appliances.
We use our lives to promise the safety of Taiwan's turret milling
Electrical safety
Wooden packing box , Ensuring Transportation safety.
Closed packaging, escort for transportation.
Perfect after-sales service
Mechanical Parts and Electrical Appliances
Guaranteed for 12 Months